Choosing a gift for a 15-year-old boy is a rather difficult task. At this age, teenagers, especially boys, have many psychological changes.
Teen boys in this age group are more self-aware, forming their interests and personalities. Therefore, choosing gifts for this age group will not be the same as what you did many years ago.
So, what are the best gifts for 15-year-old boys? Comic books, T-shirts, mugs, or other items for learning and entertainment are probably popular ideals. If you need gifts that are both unique and meaningful, this article is for you.
Best Gifts For 15 Year Old Boy In 2022
Here is a list of the best gifts you can give your 15-year-old boy. In this list, you can find many options to have the most suitable product for your boy: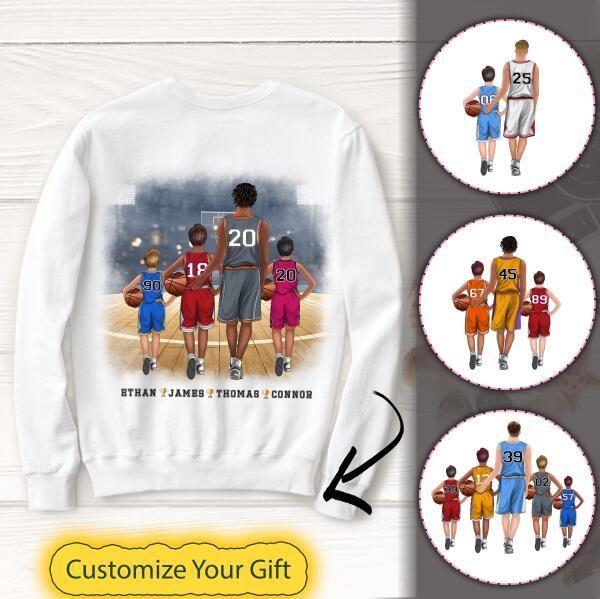 Personalized Father Son Sweatshirts – Best for winter
The sweatshirt is an indispensable item in any teenager's wardrobe. Your 15-year-old teen boys can wear a sweatshirt alone or combine it with many other things such as a shirt, polo shirt, or tank top. 
Therefore, it is not difficult to understand that a Sweatshirt is the most accessible item to wear and the top gift choice.
But to make your gift special. For more meanings, you can find Personalized Father-Son Sweatshirts.
This shirt uses 95% polyester 5% spandex, so your guy will always be the most comfortable to wear. Besides, the product's durability will also help the gift accompany your child for many winters to come.
The most exciting highlight of this shirt is the vividly printed father and son image with unique colors. At the same time, the picture above also evokes the basketball dream of any young man.
If you are a father looking for a gift for your son, this interesting shirt pattern will be a father-son bonding gift you shouldn't miss.
Pros
Simple design, easy to wear.

Soft, durable, and breathable fabric.

Fit.

The image does not fade or peel.

You can customize the image and text on the shirt.
Cons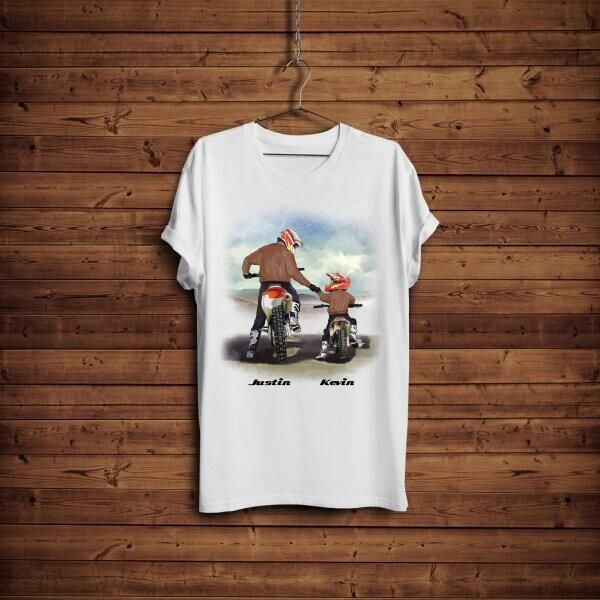 Personalized Father Son T Shirt – Best for summer
If the stylish Sweatshirts above are a great winter gift, then this T-Shirt is the perfect choice for summer.
This gift meets all your requirements for a standard shirt that can be available every day: simple design, easy to match, bright colors suitable for young people. A T-shirt will quickly become a favorite gift that your boys often use.
In addition to a simple design, this shirt also has an impressive fabric that is soft, breathable, and durable. Besides, the shirt's street style and tight fit provide excellent wearing comfort.
Like the Personalized Father-Son Sweatshirts, with this T-shirt, you still have the father and son image and the sport that every young man loves – baseball.
Not only that, but you can also print your name and your son's name on the shirt. This customization makes it possible for your guy to have a unique shirt that will not match any cool gift he received before or many years later.
Simple, highly practical, especially with a profound meaning, this shirt is an excellent gift for a 15-year-old boy in the summer.
Pros
Simple design, high applicability.

Breathable, comfortable fabric.

You can customize the image and text on the shirt.

High-quality printing, no fading.

It is a must-have summer outfit.
Cons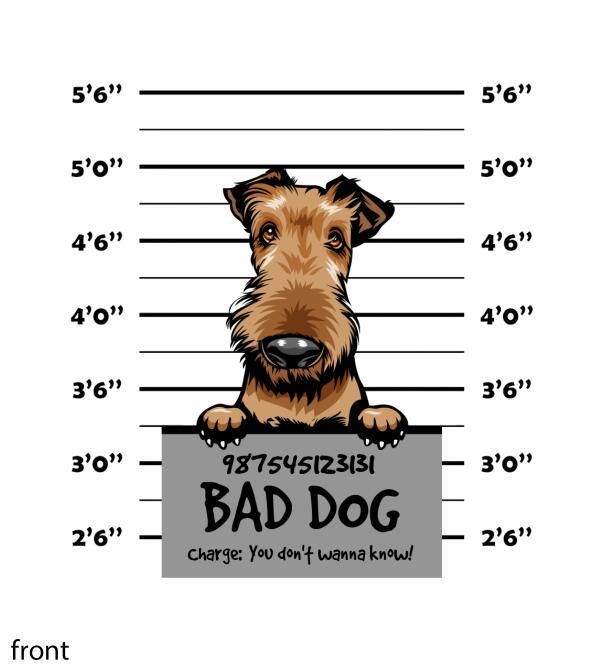 Personalized Dog Print Blanket – Best for animal lovers 
Cherish your baby's sleep with this Personalized Dog Print Blanket gift. This gift is 90% cotton yarn and 10% PE. As a result, your baby will be wrapped in soft cotton yarn while you won't have any problems with washing time or the quick rutting loss of aesthetics.
This super soft and fluffy blanket is incredibly light. Your 15-year-old can take the mantle anywhere, including camping trips with friends or family.
Like any self-designed gift, you can choose any image to print on the blanket. The manufacturer offers more than 80 images of cute dogs available. You can choose from these templates and print the names of the family dogs.
With all the above advantages, this gift will indeed receive the extraordinary love of pet lovers.
Pros
There are more than 80 images available for you to customize.

Soft material.

Safe for even the most sensitive skin.

Easy to clean.

Light.
Cons
Only support printing one dog/blanket.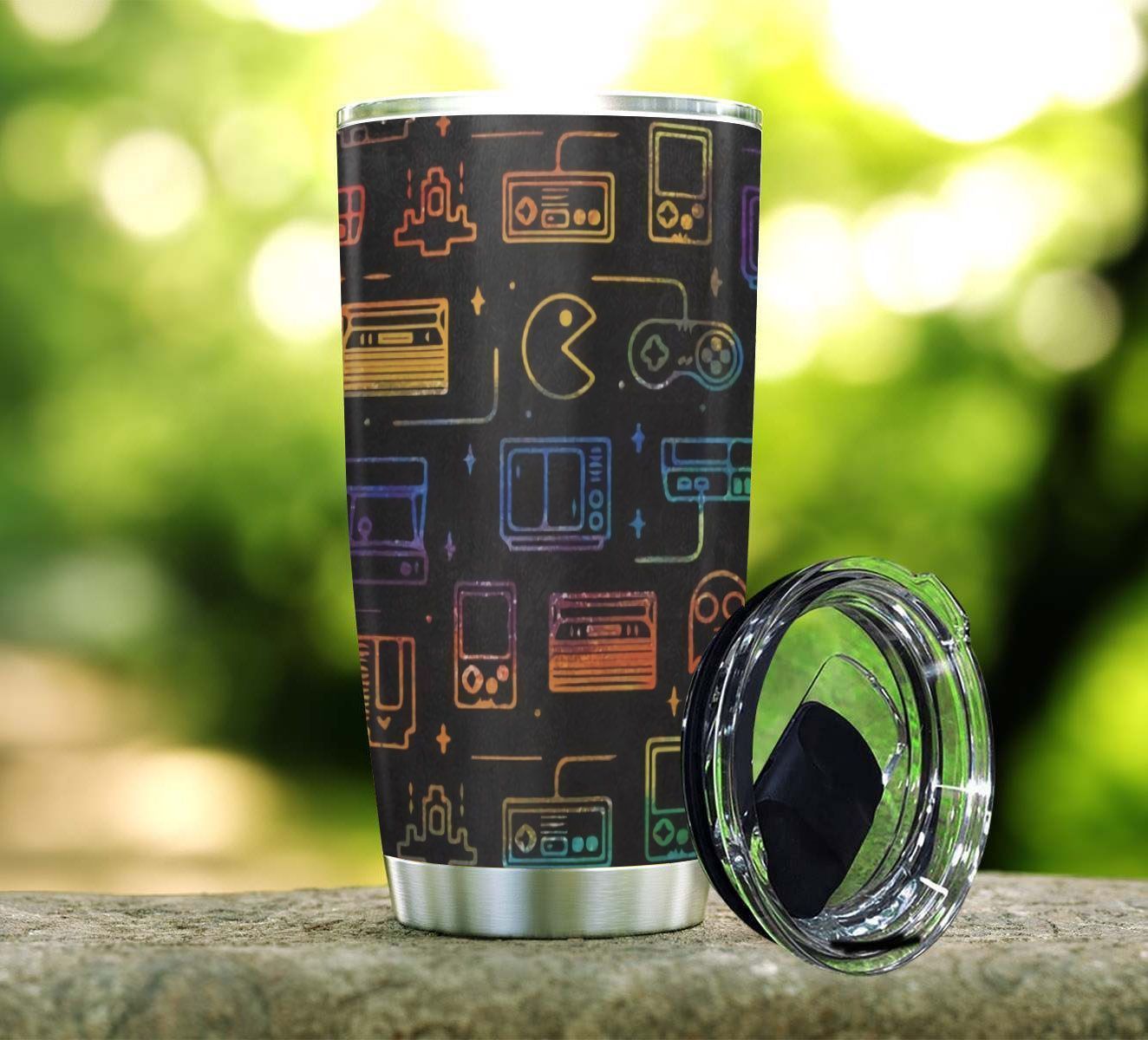 Video Games Stainless Steel Tumbler Dfvqs – Best for Daily Use
Cups are always on the list of familiar gift suggestions that accompany the recipient in everyday life. The thermos cup is even more helpful for keeping the drink at the desired temperature.
With the above advantages, the thermos cup is one of the good suggestions if you are looking for a gift for your 15-year-old boy. And Video Games Stainless Steel Tumbler Dfvqs is such a gift.
This cup is made of stainless steel. These best gifts have much more durability and safety than plastic bottles or other cups with this advantage alone.
The second advantage of the product is the ability to retain heat. This cup model can keep the water warm for 6 hours, as the manufacturer provides. Meanwhile, the ability to stay cold is more impressive when keeping the water temperature low for 24 hours.
With the above impressive heat retention ability, whether your guy wants to carry a hot drink with him or needs a cool beverage, the cup can accompany and meet his needs well.
The applicability of this cool gift is quite impressive. In everyday life, this model can be a companion while exercising, meeting friends or whenever it is necessary to keep drinks at a specific temperature.
In addition, 15-year-old teenagers often love adventures. Let this portable gift accompany and help him whenever he needs it, from picnics and camping to fishing or hiking.
The reason for you to choose this product over many other metal thermos cups out there is the unique, stylish design. If your 15-year-old loves video games like Pacman or other fun games, he's sure to love the individual images on the cup body.
Design suitable for teenagers, high applicability, all the above advantages makes Video Games Stainless Steel Tumbler one of the best gifts you can choose for your 15-year-old boy.
Pros
Material Stainless steel.

High mobility.

Refrigerate 24 hours.

Keep warm for 6 hours.

Youthful design.
Cons
PS3 Game Lego the Lord of the Rings – Best for sci-fi movie buffs 
Lord of the Rings has opened up a lively middle-earth world. In that place, humans, dwarves, fairies, and witches have crossed high passes, deep tunnels, dark gold forests, born and died to save the vast land of Middle-earth from the lord.
If ever immersed in that world, any guy wants to follow the above adventures, become one of the ring guards, and carry out the mission that history assigns.
If your 15-year-old is also into this world, why not go for a Lord of the Rings – The Video Games 3D Customized Personalized Bedding Sets related great gift. This product satisfies the passion of any guy and is a gift that can take care of their sleep for you.
The first highlight of this bed sheet pattern lies in the image reminiscent of the Hobbit's journey to destroy the ring. The photos are sharp, and the colors suit the teenager's aesthetic, especially the 3D design. So, making this great gift will impress the recipient at first sight.
But the product is not simply a gift that evokes a fantasy world. This bed sheet also gives your 15-year-old boy a comfortable bed, making every moment of rest the most relaxing.
This bedsheet is made from polyester fabric with minor wrinkles and no dust, safe for health. Besides, the manufacturer also focuses on improving the quality of materials to make the Lord of the Rings The Video Game v 3D Customized blanket as soft as possible.
The appearance of high-quality pillowcases plays a significant part in eliminating bacteria and protecting the recipient's health.
This duvet will make a great gift choice for any 15-year-old fan of fantasy worlds, the perfect combination of taste and practicality.
Pros
The fabric is less wrinkled and dust-proof.

The print on the material does not fade or peel.

Soft, non-irritating.

Comfortable.

Suitable for young people who love sci-fi movies.
Cons
There is only one pillowcase size choice.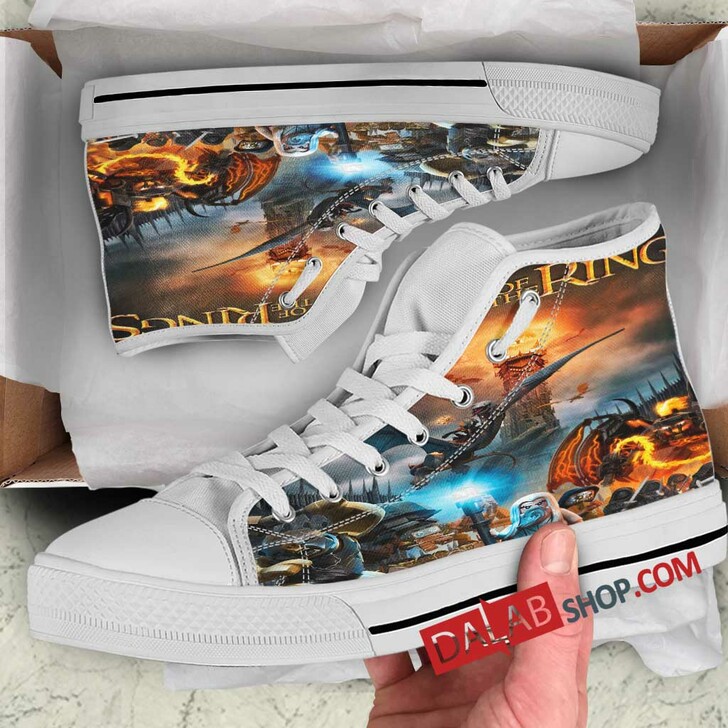 PS3 Game Lego the Lord of the Rings shoes – Best for fashionistas 
It is another gift related to the Middle-earth world. This gift can make the recipient's bedroom more unique with fashion style: PS3 Game Lego.
Boots are always one of the indispensable items in any guy's wardrobe. Because this unique design not only helps to keep warm and protect feet better but also brings a new fashion style and personality.
With this personalized high-top shoe, the personality is multiplied with the Nintendo switch. Artisans meticulously paint this shoe model with images of Middle-earth. From the layout to the color scheme, any guy who has been in this world can't help but enjoy it.
As the name suggests, you can send your images to the store so that the artisans can decorate the shoes according to the recipient's preferences.
More importantly, you don't need to pay extra for this customization. Therefore, take care of your teen's preferences and give him a one-of-a-kind pair of shoes.
In addition to being unique in expressing the owner's personality, this product also fulfills all the requirements of a great shoe. This gift features a comfortable footbed, classic aesthetic, moisture-wicking fabric, and an elastic tongue that hugs the foot for a snug fit.
With the above comfort, teenagers can use this great gift idea like sports shoes or jogging, playing basketball, or walking. Or this shoe is also a great choice to wear to the head use throughout the day.
This item can be available all day because the ability to combine it with the clothes of this shoe is excellent. Some of the most fashionable suggestions are dark jeans, a light t-shirt, and a leather jacket to add some personality.
Pros
Trendy sports high boots design.

Vivid, impressive drawings.

The footrest fits comfortably.

Moisture-wicking material.

It can be with many fashion styles.
Cons
It takes two weeks for the artisans to decorate the shoes to your liking.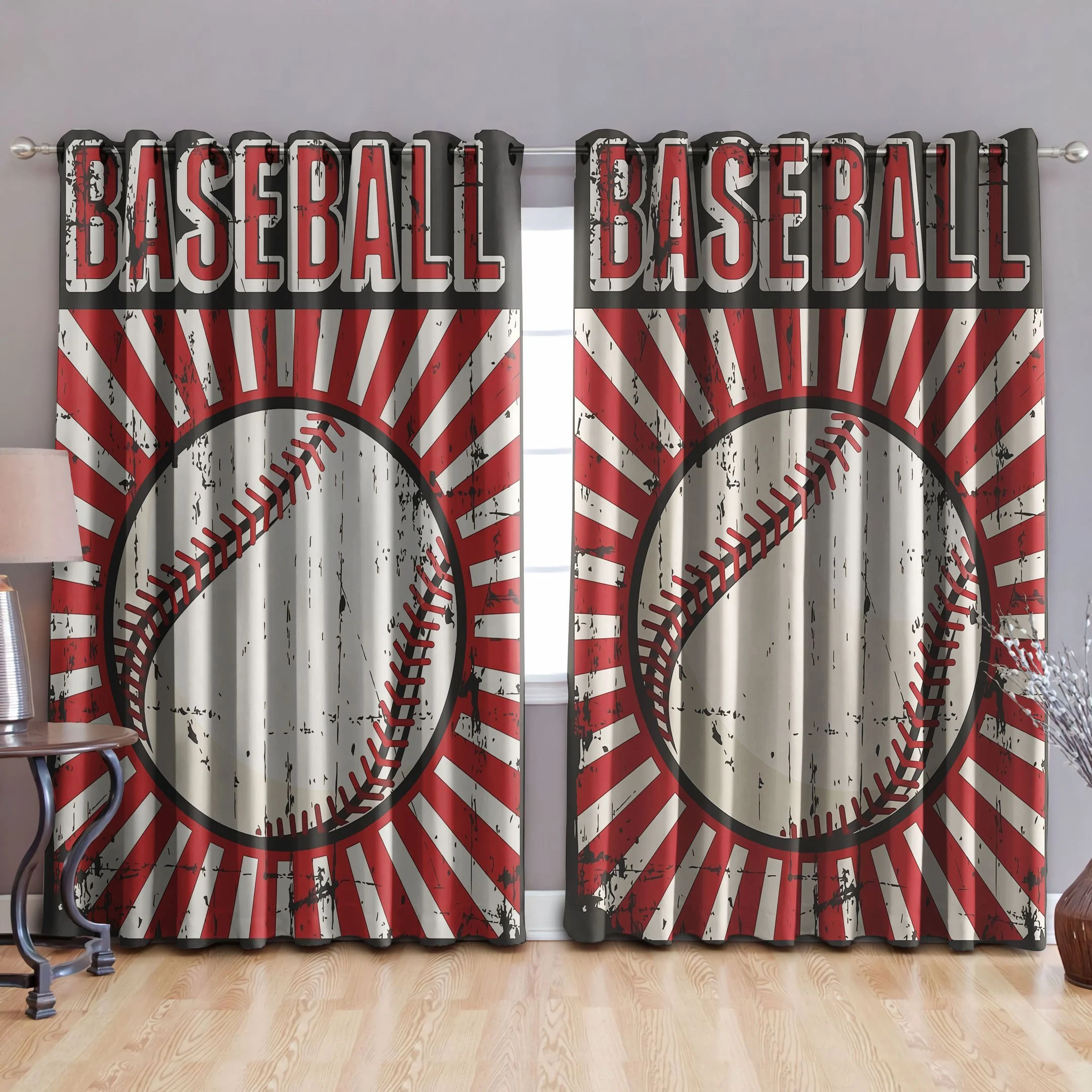 Baseball Blackout Thermal Grommet Window – Best for Basketball Enthusiasts
Basketball is one of the most popular youth sports. Especially for teenagers, spending hours on the training ground is never dull.
If your 15-year-old is a basketball enthusiast, he probably receives quite a few best gifts related to this sport, from pictures of idols, balls, or even soccer shoes.
Why not give a unique gift but still related to the passion of young men – Baseball Blackout Thermal Grommet Window Curtains.
This curtain pattern has more uses than you think. The recipient can use this curtain to separate the room and create a separate space for playing games and reading books. Or that 15-year-old teen boy can also use curtains to separate the bath, making the most private space.
Not only is it a great gift idea to replace plain curtains that lack accents, but it also has several significant advantages that make the user experience even better.
One of the advantages is that the product uses a waterproof, quick-drying polyester fabric. Not only that, but this material also resists stains well, so washing and cleaning will no longer be a problem.
This curtain model can accompany any messy guy who wants to separate his room, create privacy for the bathroom, or hide the light that affects sleep long-lasting without any difficulty in cleaning.
The 15-year-old teen boy is starting to grow up. From this time, they will be more conscious of privacy and want to design their room according to their Nintendo switch personal preferences.
With the above gift template, your gift recipient will solve both problems well: both have a curtain to separate the space effectively and have a product bearing the imprint of your favorite sport: basketball.
Pros
Able to insulate in winter.

Washable with washing machine.

Light blocking.

Aesthetically bold textures.

Water-resistant.
Cons
There is no custom texture on the curtain.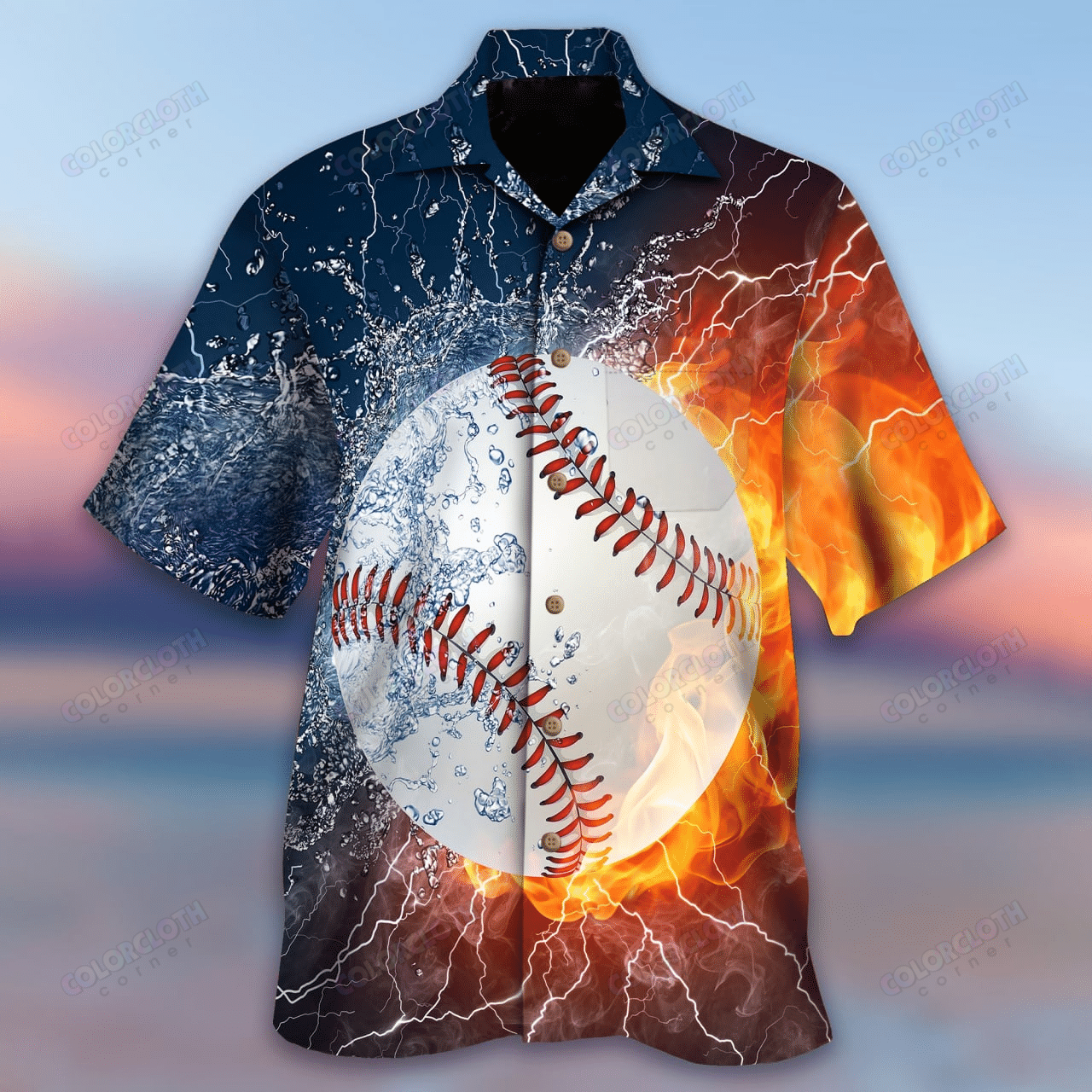 Hawaiian Shirt Baseball -Zx16436 – Best for Summer Wardrobe
Hawaiian shirts are always reminiscent of the beach, the parties – the atmosphere is very suitable for the teenager's personality. Therefore, it's no surprise that these 15-year-old boys should have this shirt style in their closet.
That is also the reason you should choose Hawaii Shirt Baseball -Zx16436. This gift keeps true to the style of a Hawaiian shirt with bright decorative images that make the wearer look younger and more fashionable than ever.
In particular, this gift also has an image of baseball – a sport loved by teenagers. The vibrancy on every detail of the shirt is sure to excite the recipient's mind.
Fit comfort is also another advantage of the gift. This shirt does not appear with 100% polyester material, tightness is not breathable, and is difficult to clean. Instead, the recipient always feels as comfortable as being on an actual resort island every time you use it.
In addition, adding a baseball image on the shirt is also a good suggestion for a gift for teenagers who are passionate about sports. You can also choose other designs to get a gift to delight any recipient.
Pros
Youthful design.

Comfortable fabric.

Vivid decorations.

Easy to put together.

Durable fabric.
Cons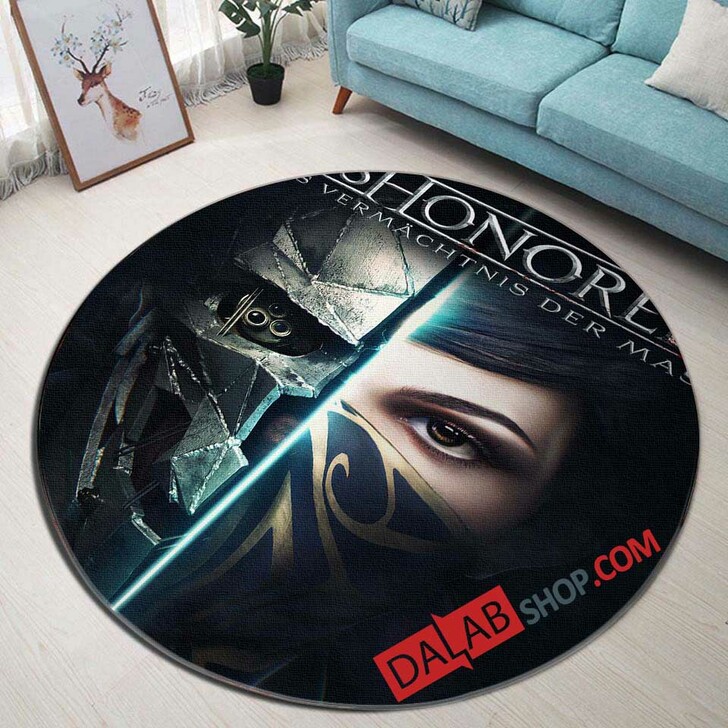 PS3 Game Dishonored 3D Customized – Best for Bathroom Decoration
You have found gifts that can personalize fashion and bedroom decor for teenagers in this list. So what about the bathroom? Why don't you think about giving a gift to a 15-year-old guy that can bring life to his bathroom?
If you are still looking for a gift like this, don't miss the PS3 board game Dishonored d 3D Customized Personalized Bathroom Sets.
This gift wraps curtains, rugs, and lids like any other custom bathroom set for teenage boys. In particular, the first praise for this set must be for the solid brass hanger, which is both luxurious and easy to use.
Besides, you can also completely trust the fabric quality of the curtain. It is a product used in a humid environment. When making curtains, the manufacturer has paid attention to using fabrics that are durable and waterproof, easy to clean, and easy to clean.
Meanwhile, the carpet part uses flannel fabric. The carpet's most significant advantage is easy cleaning and high durability, as the curtain. 
In addition, the unique point of the rug is its anti-slip ability, making it not only the most comfortable product but also the safest to use.
The image printed on the curtain carpet is also one of the reasons you should not ignore this gift. Depending on the individual preferences of the giver, you can send different images to the manufacturer to have a unique awesome gift.
Last but not least, the print quality of this manufacturer is quite impressive. Compared to competitors, products from this brand have vivid colors that do not fade or appear phenomena such as cracking peeling.
With all the above advantages, the PS3 board game Dishonored 3D Customized Personalized Bathroom Sets is one of the best suggestions for birthday gifts for 15-year-old teenage boys.
Pros
The print does not fade, crack or peel.

Waterproof fabric, easy to clean.

Durable.

Comfortable, non-slip mat.

Secure hanger.
Cons
Do not use detergent for cleaning.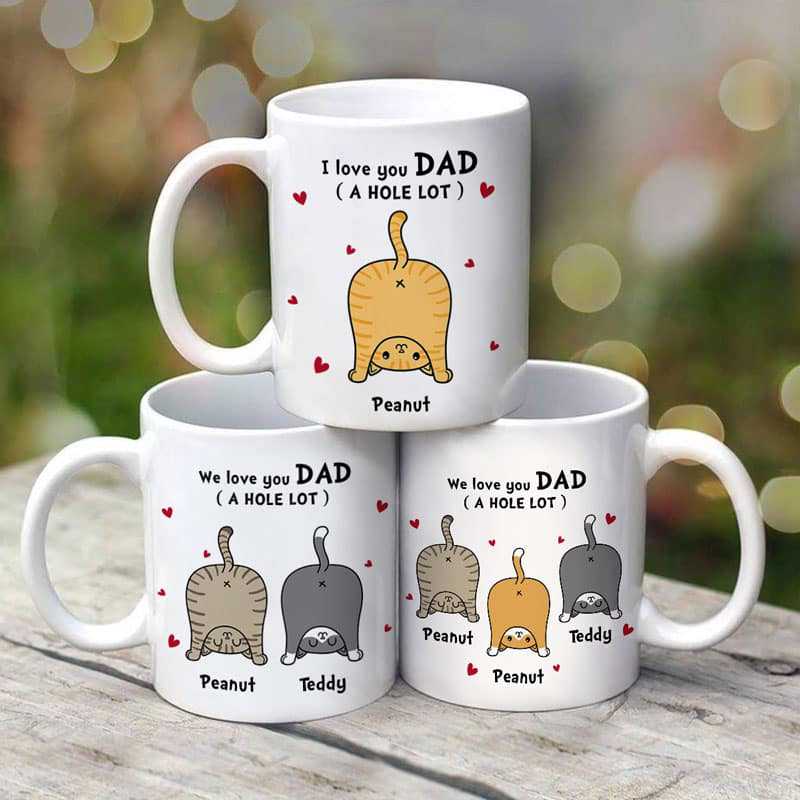 Personalized Cat Dad Mug – Best for cat lovers 
Sipping on your favorite drinks from a mug with a cute cat print is not often seen by teenage boys. But thinking above sometimes makes you miss the best music gifts for them. Because in some cases, the 15-year-old is a lover of pets, especially cats, and will show a special love for the Personalized Cat Dad Mug.
This product is made from glazed porcelain fired at standard temperatures to ensure safety for users. Besides, the product has a comfortable handle design, allowing you to enjoy drinks such as coffee tea.
Overall, this gift has a simple, modern design, with delicate beauty, suitable for many different objects and spaces.
More specifically, the manufacturer also provides 50 cat motifs. The maximum number of cats per cup can be up to 3 cats. 
Not only that, but you can also print the cat's name and optional decorative letters to give this gadget gifts a unique but straightforward beauty.
Cups are essential items for daily use. It's a good idea to personalize the mug, offering a unique gift at an affordable price, especially if the person you're giving the gift to is a teenager who loves cats.
Pros
Provide a variety of cat pattern textures.

Allow decoration personalization for free.

High applicability.

Comfortable handle.

Ensure user safety.
Cons
There is only a white option.
L Shaped Gaming Desk – Best for Game Enthusiasts
Games are an integral part of many teenagers. If you're looking for a gift for 15-year-old boys, keep an eye out for board game-related options. L Shaped Gaming Desk is one of them.
This gaming table is a lot different from the usual one. Specifically, the mouse pad is tilted and has controls and a solid body for Nintendo switch games requiring complex mouse operations.
In particular, the frame solidity and the computer shelf are also a sign of a gift that can be available for many years to come.
More importantly, the product's L-shaped design and support for drawers and shelves provide more space while not taking up too much space. Thanks to the above advantages, the best gift ideas recipient can use this desk to place a gaming computer and have enough space to study, work, and store things.
In addition, this table model is quite flexible. Depending on the user's needs, the screen shelf can be moved, or the hook can be different depending on the preferences of each individual.
Therefore, if you are looking for cool gift ideas that are modern, unfussy, but solid gaming tables, this product is the right choice.
Pros
Modern design style suitable for young people.

A display stand is available.

Provide plenty of space for gaming working.

Easy to assemble.

It can be customizable according to need.
Cons
The quality of the welds is only good.
ANCHEER 26" Electric Bike – Best for sports enthusiasts 
There are many reasons why the ANCHEER 26" Electric Bike is the best gift you can give guys passionate about outdoor sports, including cycling.
The first is because of the neat but equally impressive design. Not only for 15-year-old teenage boys, but the robust design of this bike model can also impress many different ages.
Second, this product is durable and robust. You can almost not doubt the solidity of carbon steel aluminum alloy. 
Another commendable point of this model is that although it is pretty powerful, it is much lighter in weight than products of the same size. Thanks to that, you will have a gift that is both lights, can withstand heavy loads, and overcome the roughest terrain.
It would be remiss to mention the advantages of Ancheer to ignore the excellence of the gearshift system brake. Impressive brakes make this gift safer than ever. Meanwhile, with the 21-speed powertrain, changing speed has never been so simple for a teenage boy.
Finally, the most significant advantage of this gift is the power source from the battery. The product has a maximum range of up to 50 km/charge compared to competitors. In addition, the built-in 50W motor on the vehicle will help increase the product's speed to 15 mph.
Pros
Lightweight.

Solid structure.

12-speed drive system.

Safety brake system.

Easy to charge.
Cons
Cannot operate in bad weather.
Bowflex SelectTech 552 – Best for Bodybuilders
Weight training is also one of the passions of teenage boys. You should encourage this passion because of a series of advantages such as reducing belly fat, fighting depression, gaining weight and, reducing the risk of disease.
By choosing the Bowflex SelectTech 552 Adjustable Dumbbell, you'll be helping your teen get all the benefits of fitness training.
This product has a simple design that can be at home. This gift will impress teenagers with its mechanical design. Meanwhile, the handle is a combination of rubber and steel, providing a comfortable feeling when exercising.
As the manufacturer claims, the user can adjust the weight of the barbell to range from 5 lbs to 52.5 lbs. The significant adjustment distance above makes training more challenging and enjoyable for teenage boys.
The weights include a 1-year JRNY Membership and the BowFlex SelectTech app. These accompanying gifts will help anyone who uses them to practice most scientifically in Nintendo switch.
With this gift, the teenager can perform exercises involving the abdomen, arms, shoulders, and chest. More specifically, activities such as swinging or bending and lifting can also be with this type of weight.
In particular, the application also offers a 6-week workout program and quite a few impressive targeted exercises that will be of great help to those who are new to bodybuilding.
Pros
Considerable weight adjustment distance.

Support multiple workouts.

Simple design.

It can be available to practice at home.

Include 1 Year JRNY Membership.
Cons
Not suitable for those who train to improve strength.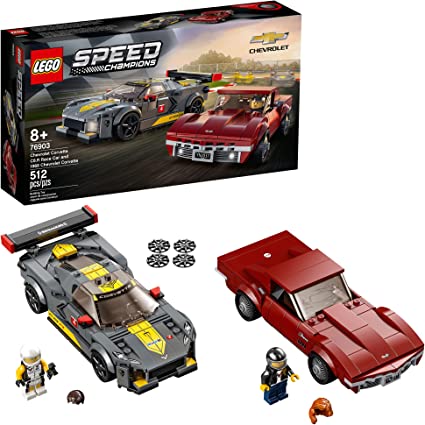 LEGO Speed ​​Champions Chevrolet Corvette C8.R
If your 15-year-old is a fan of motorcycles, this Chevrolet Corvette C8.R Race Car and 1968 Chevrolet Corvette model lego gift is sure to impress.
This puzzle set includes 512 pieces. When successfully assembled, you will have two models of Chevrolet cars, one of which is on the model of the C8 racing car, the other is a C3 with a more classic design.
If your gift-giver has a passion for racing cars, he will surely be impressed with this Chevrolet Corvette C3 model. The Lego manufacturer has kept the characteristic curves above the wheel arches and some other details of this famous model.
The proportions of the C3 model are also quite reasonable. Color is also an impressive plus point. In general, the C3 shape is one of the big plus points of this lego set.
The driver's character on each racing model is another exciting point. This character is with a helmet, repair kit, and racing uniform. The meticulous attention to detail makes this one of the most impressive lego sets that anyone who loves modeling or speed should not miss.
The details in this lego set are too realistic. Users can assemble epic cars that almost perfectly simulate the original. Once completed, these famous racing cars can be used as a display item or can also be used to create great racing simulations.
Pros
A large number of pieces.

Simulation is quite close to reality.

Vivid colors.

Suitable for teenagers who are passionate about modeling.

Integrate more detailed driving models.
Cons
The windshield of the C8 model does not match reality.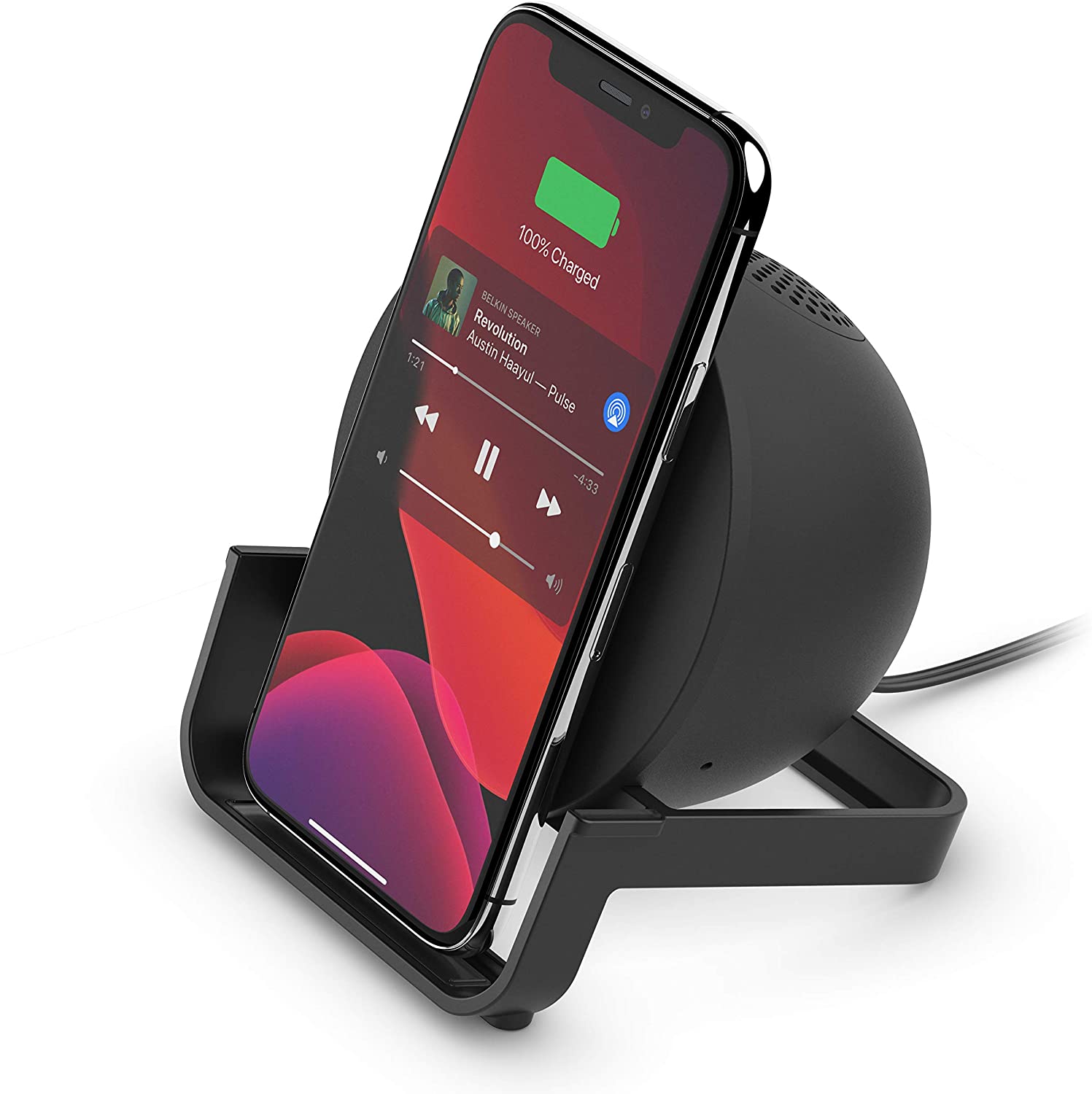 Belkin Wireless Charging Speaker
The 15-year-old teenager is no stranger to online learning. Therefore, a gift that can be available on these occasions will carry a lot of meaning. And wireless charging with built-in speakers is such a gift.
This product from Belkin can help him quickly charge his phone while studying online, playing videos, or chatting with friends. In particular, the product also supports charging in both directions, helping users perform all operations while charging.
Not only that, but this product also supports audio playback through the built-in Bluetooth speaker. Thanks to that, users can make calls take classes hands-free while charging the phone.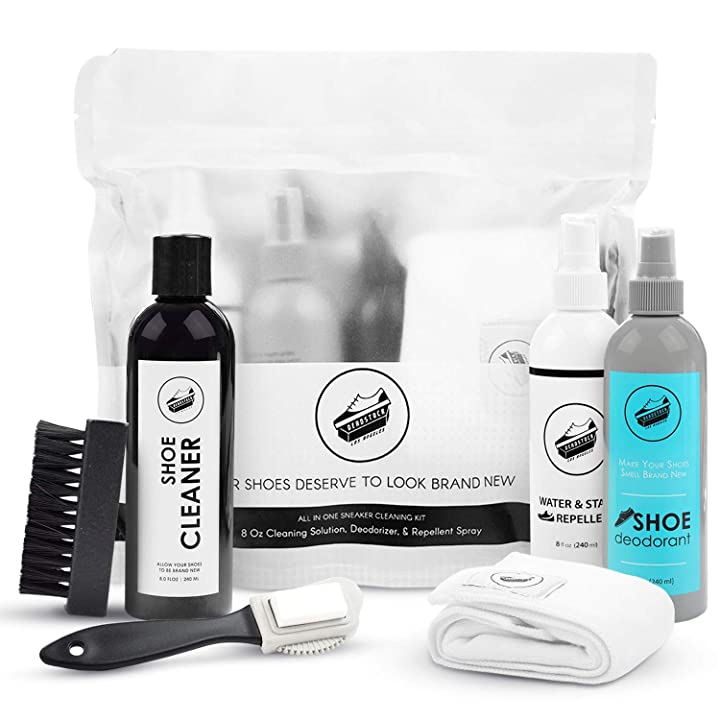 Deadstock Los Angeles Shoe Cleaner Kit 
Fashion items are always the first lousy choice when thinking about gifts for teenagers. However, if you do not know the gift recipient's exact style and size or simply want to find new gifts, you can turn your attention to accessories related to the teen's favorite. 
If your 15-year-old has a passion for shoes, you could donate a sports shoe cleaning kit, of which the Deadstock Los Angeles Shoe Cleaner Kit is an example.
The most significant advantage is that the gift recipient will have an all-in-one kit: The first is a cleaning solution with natural ingredients like "shampoo" for sports shoes. Next is a shoe deodorant spray, a brush, a soft wipe, and a waterproof and stain-resistant spray.
In addition, the products mentioned above are all made from natural materials, safe enough not to affect the surface of the shoes. 
At the same time, the product has also been proven effective on many different materials, from sports shoes with many other materials from canvas, vinyl, cotton to rubber, leather, even prime knit.
If your boy is a shoe lover, you will surely also win a special love for this gift.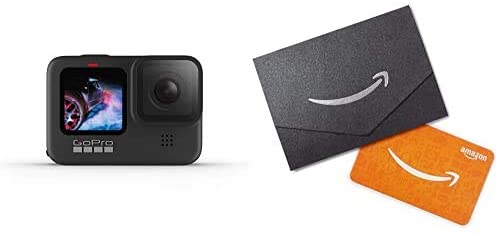 GoPro Hero9 Black Waterproof Action 
Capturing life's moments through photos or videos is a popular hobby that many 15-year-old boys should maintain. You can encourage him to continue pursuing this passion with the GoPro Hero9 Camera.
This gift is the dream of any teen with a passion for photography. The product is capable of recording movies with beautiful 5K resolution.
Besides, the quality camera also has a resolution of up to 20MP, creating professional photos with high sharpness.
This camera model can also accompany the 15-year-old boy on all journeys. It can be confirmed because the manufacturer has integrated the TimeWarp 3.0 feature to help record the trips impressively. 
At the same time, the machine also has a durable design, water resistance, and good impact resistance.
If your gift recipient has a passion for photography or is simply an adventurous teenager exploring and documenting journeys, don't miss this gift from GoPro.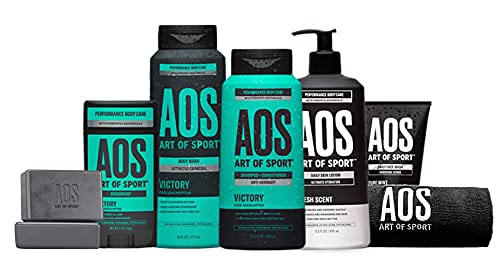 Art of Sport Total Routine Kit 
Beauty products are often not the first choice for boys. But, regardless of gender, daily skin care is also quite critical, helping improve the appearance and increase confidence. That is also why you should choose the Art of Sport Total Routine Kit – a skincare product set that is very suitable for teenagers.
This gift set includes the essential products any 15-year-old boy should have. In the Art of Sport Total Routine Kit, you will find a cleanser, moisturizer, shampoo, conditioner, body wash, soap, deodorant, and exercise towels. 
The above items can help the gift recipient always stay fresh and fragrant even after a long day of many activities. You also do not need to worry about the ingredients and the potential for irritation of the product. 
As certified by a dermatologist, the above skincare products do not contain harmful substances while using many implications of natural origin such as aloe vera, tea tree oil, shea butter. 
With a reasonably benign ingredient list as above, the Art of Sport Total Routine Kit is suitable for all skin types, including sensitive skin.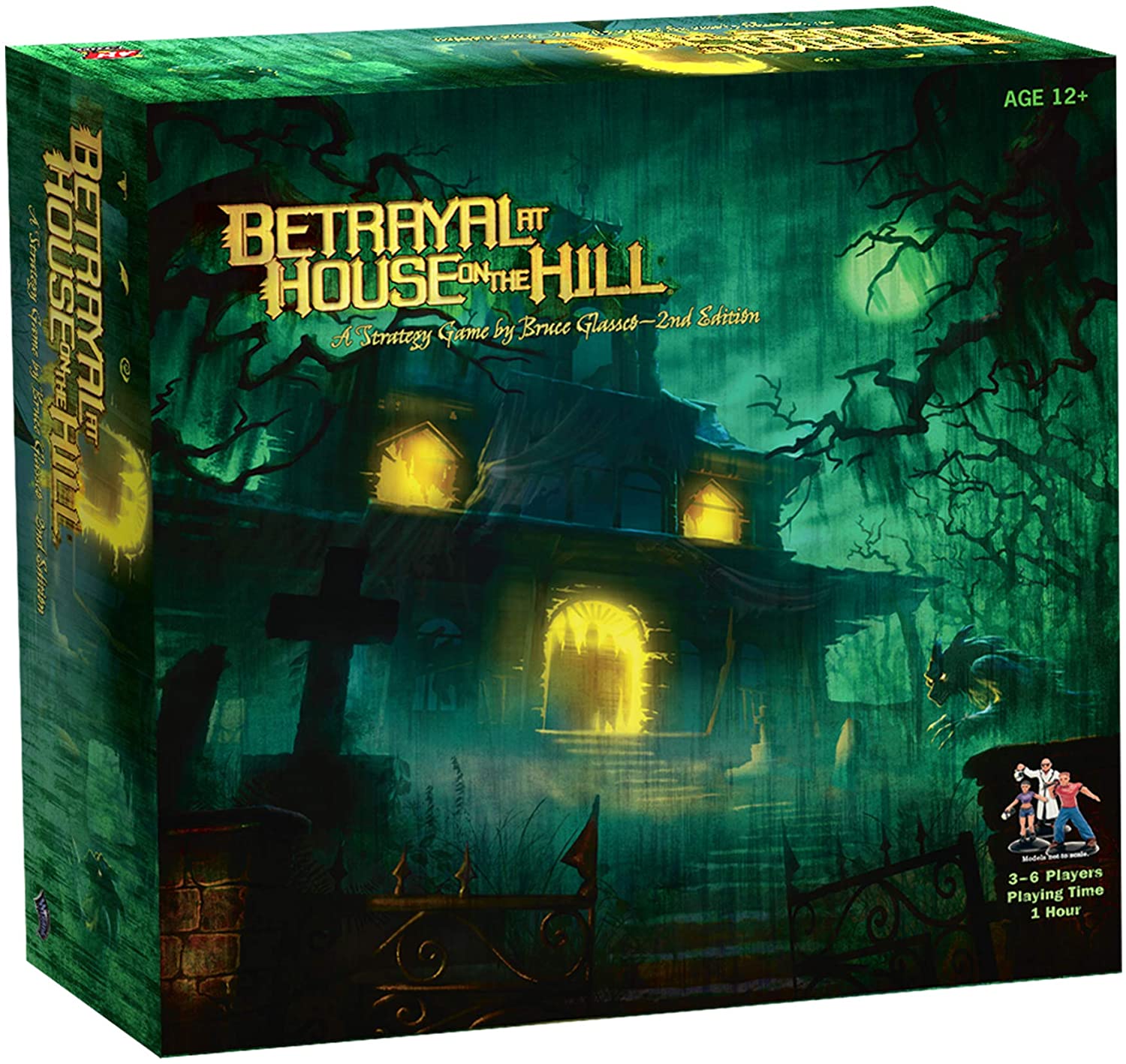 Avalon Hill Betrayal at House on the Hill
Avalon Hill Betrayal at House on the Hill is a good suggestion when you are looking for a gift that can bond you with the recipient and with a group of close friends.
This gift will be very suitable for a group of friends from 3 to 6 people. The gift recipients, along with their group of friends, will experience moments of suspense and excitement as they search through the rooms of the haunted house.
Gift recipients will never get bored with this board game. Because the manufacturer has provided:
More than 50 different versions

Making each turn a challenge

An interesting and exciting new experience
Not only is this game quite entertaining, but it also promotes cooperation and improves teamwork.
What could be better than spending time together and experiencing exciting games like Avalon Hill Betrayal at House on the Hill? It can be that the moments brought by Avalon Hill Betrayal at House on the Hill are a natural gift.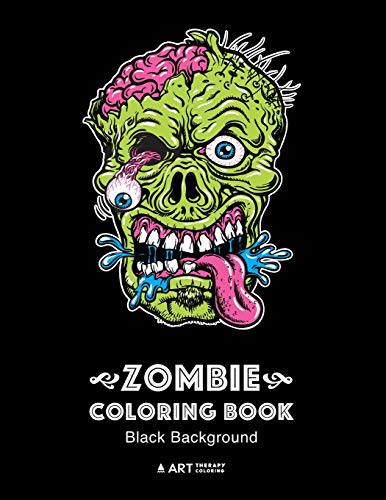 Zombie Coloring Book is a pretty cool gift. This 35-page coloring book will attract color enthusiasts from the very first contact.
It can be confirmed as above by the details of the images on each page of the book. In particular, impressive coloring photos are also a measure like meditation for young people, helping to relax and reduce stress effectively.
In addition, the boy can also share this joy with his friends, creating a picture that is both impressive and meaningful.
Conclusion
Choosing gifts for 15 year old boy gifts has never been an easy challenge. You must consider the preferences of the object and the meaning of the gift.
Hopefully, the suggestions above have helped you no longer have to spend too much time choosing. Instead, it will be easy to find the best gifts that have deep meanings and can accompany your loved ones for many years to come.
If you have any other related questions, don't forget to leave a comment so we can promptly help you answer the most.
Last but not least, don't forget to share this article with your colleagues or loved ones. Your every share will be an excellent motivation for us to continue to create quality content. Thank you for reading!
Related Articles:
Top 5 Unique Personalized Gifts Ideas For Best Friends
20+ Thoughtful Best Friend Gift Ideas That Make Their Hearts Smile